Dreading that reverse park? Suffering from parallel parking panics?
At Warrington Car Audio and Towbar Centre, we have a wide range of factory-fit look OE (Original Equipment) rear cameras to suit your needs.
REVERSING CAMERAS
Conveniently integrated through the OE dashboard screen, the reversing camera is either fitted in the number plate light or alternatively, can replace the boot handle, this is entirely dependent upon the vehicles make and model. Most rear cameras provide parking guidelines and again, dependent on your vehicle, some move with the steering wheel for the optimum parking experience.

With a wide variety of cameras available for many makes and models, contact us direct for free and professional advice.
THE BENEFITS
When it comes to reversing cameras, we know the importance of improving visibility on the road and the convenience of simplified parking and maneuvering. Not only can reversing cameras make parking easier and more precise, but they can also help to avoid accidental collisions usually hidden behind blind spots.
Improved safety on the road is a priority of ours, and with a reversing camera installed, you have the ease of spotting potential hazards that otherwise may have been missed.
For both confident and non-confident drivers, blind spots can make it difficult to be aware of all hazards surrounding you on the road, and a reversing camera can make it easier and safer to maneuver in tight spaces like driveways and parking lots.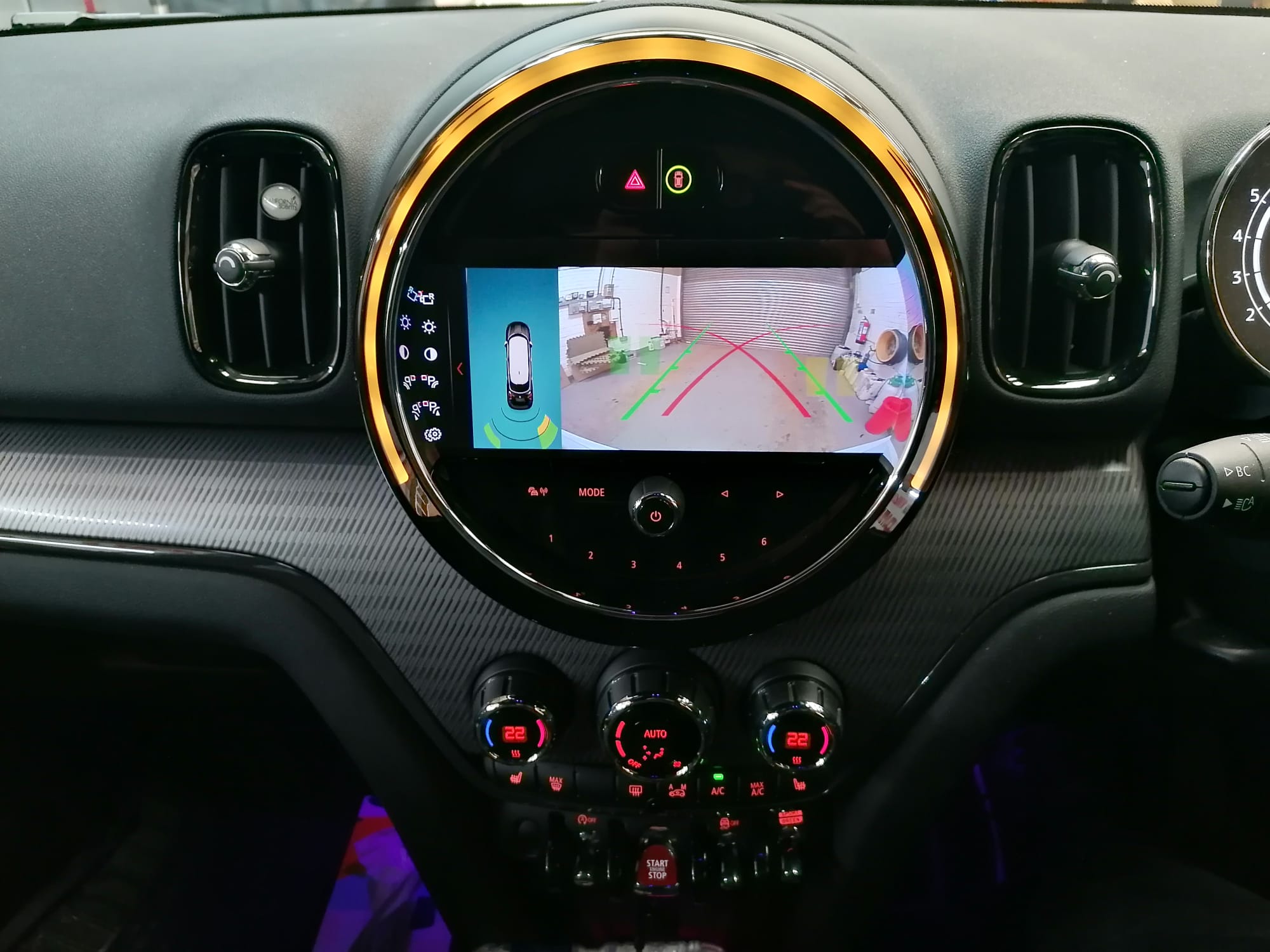 Here, we've compiled a list of frequently asked questions about reversing camera installations:
Do I need professional help for a reversing camera installation, or can I do it myself?
The complexity of a reversing camera installation largely depends on your vehicle and the type of rear reversing camera you're installing.
A professional installation here at Warrington Car Audio & Towbar Centre is recommended for a seamless and reliable setup, especially if it involves wiring.
How much does it cost to have a rear reversing camera installed professionally?
The cost of a professional reversing camera installation can vary depending on the complexity of the installation.
Our installation fee starts at around £60, however, get a free quote here to find out how much a reversing camera installation would cost for your vehicle.
Can I get a rear reversing camera installation on any vehicle?
Rear reversing cameras can be installed on most vehicles, including cars, trucks, RVs, and even trailers.
However, the ease of installation and the type of camera system may vary depending on the make and model of your vehicle.
Get in touch with us at Warrington Car Audio & Towbar Centre if you have a query about a specific vehicle.
Can I use a reversing camera in low-light conditions or at night?
Many rear reversing cameras come with night vision capabilities, utilizing infrared technology or low-light image sensors to provide clear visibility in dark conditions.
Before getting a reversing camera installation, be sure to choose a camera with this feature if you anticipate nighttime use.
How can I maintain my reversing camera after installation to ensure it works effectively?
We'd recommend regularly cleaning the camera lens to prevent dirt and debris build-up.
However, get in touch with the team here if you have any questions about the maintenance of your rear reversing camera.
We supply and install a variety of reversing cameras, so rest assured – we've got you covered! Click Here to learn more about reversing cameras.